At our 2014 International Convention in Las Vegas  we shared our goal as a company to break down barriers in people's lives. That isn't just limited to the Syntek Global opportunity. At corporate we are also dedicated to breaking down barriers in the business for our distributors. As we announced at convention, on April 1st things are about to get easier!
Beginning April 1st Paypal will be available for ALL distributors worldwide—not only for purchases, but also to receive commissions. This makes our payment and commission process standardized and much easier.
Also on April 1st we are breaking through the barrier of borders, because on that date the European Union will be open! That's 28 countries and 28 new markets you can expand your Syntek Global business in. You will be able to enroll people online (simply select the country from the new drop down menu) and pay via credit card.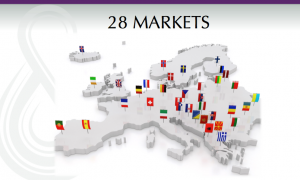 This is HUGE news! To help you understand this amazing opportunity, here is a little more information about the European Union:
•    There are over 503 million people in the EU (the 3rd largest population in the world).
•    There are nearly 300 million vehicles.
•    Average price for fuel is around $7 USD per gallon.
•    Across the EU the unemployment rate is 12%.
•    The EU has high taxes—sales tax alone is an average of 22% (compared to 6-8% paid in the U.S.).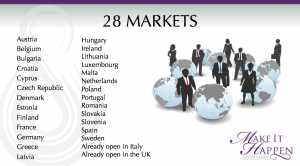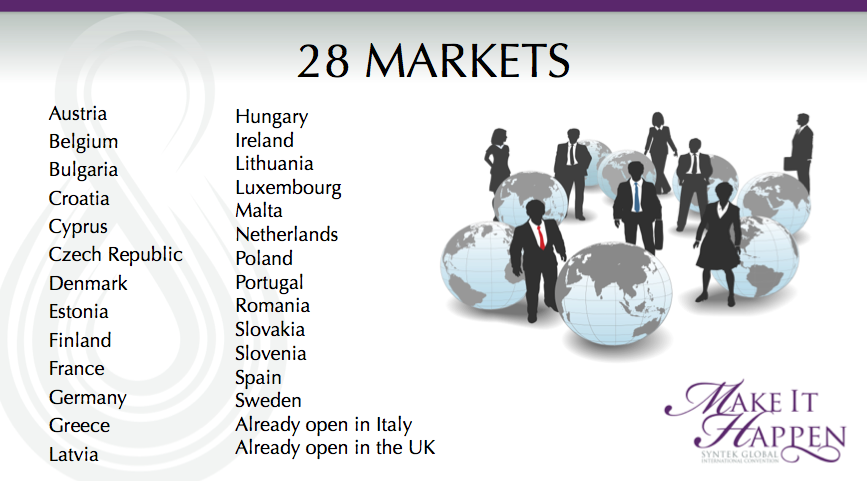 So what does all of this mean? It means what we have said time and time again:
When you have the solution to a BIG problem.
Then you have a GREAT opportunity!
And on April 1st you can now share that great opportunity with 28 new markets! So gear up and get involved ! – Details here http://lessfuel.co.uk/uk-xft-distributor-information/