Becoming an XFT Distributor
A great business you can run full or part time
Signing up to become an XFT Distributor is available to anyone eligable  in the countries where XFT is currently being distributed:
Anguilla, Antigua and Barbuda, Aruba, Australia, Austria, Bahamas, Barbados, Belgium, Bonaire, British Virgin Islands, Bulgaria, Cameroon, Canada, Cayman Islands, Croatia, Curacao, Cyprus, Czech Republic, Denmark, Dominica, Dominican Republic, Estonia, Finland, France, Germany, Ghana, Greece, Grenada, Guadeloupe, Haiti, Hungary, India, Ireland, Italy, Jamaica, Kenya, Latvia, Lithuania, Luxembourg, Malta, Martinique, Montserrat, Namibia, The Netherlands, New Zealand, Nigeria, Philippines, Poland, Portugal, Romania, Saint Kitts and Nevis, Saint Lucia, Saint Martin, Slovakia, Slovenia, South Africa, Spain, Sweden, Trinidad and Tobago, United Kingdom / UK, United States, Zambia, Zimbabwe and many others!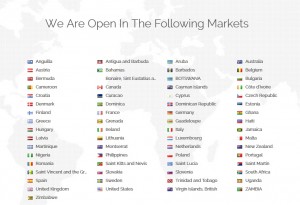 <<- Click the Pic to view
A full training programme and support team is included to help you build your business.
There are Online training resources, including videos, information, data sheets, advertising graphics
and an active support team.
A comprehensive start up kit is provided, and stock samples are sent each month to sell or give away on a trial basis.
There is no stock-holding for orders needed, they are shipped direct to the customer from our UK warehouse in Yorkshire, or from a local depot for any overseas orders in the countries it is available in.
Sign Up Now Online
I want to start saving money myself now, and making money by helping others save money
Please feel free to read around this site for more information, or, if you want to test the product, take the 6 tank Challenge
Or, if you want to sign up as a distributor, do it online here : Online XFT Distributor sign up
or, download the form here XFT Distributor Application Form –
Then email the completed form back to admin@lessfuel.co.uk 
(if you want to post it back, send to Mark Dale, Grove Park House, Ingfield Lane, Settle, North Yorkshire, BD24 9BA)
If you want to chat with me about it all, just ring me on 07528 753 577  – leave a message, or email

admin@lessfuel.co.uk 

if no answer, as I live and work in the countryside, with poor reception sometimes.