Option 1 – 12 x 10ml foil packs of Xft – lower initial price – treats 912 litres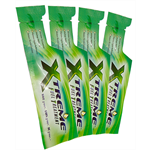 A foil pack contains 10ml, which is generally enough to treat 100 litres of petrol or diesel. But, allowing for the small residue left in the foilpack, Xft recommends that these foils treat up to 76 litres.  The advantage with these packs is that there is no measuring needed , and overall it is a cheaper way to start using Xft. Use 2 foil packs per tank for the 1st 3 fills, then use 1 foil pack per tank afterwards.
Ideal for people who generally "fill" their tank when they go to the petrol station.
If you usually "top-up" your tank in smaller amounts, then the bottle allows for different quantity dispensing, according to how much fuel you add, and works out cheaper per litre to use.
12 foil packs – usually £46.10 plus p&p
Discounted price – £25 inc p&p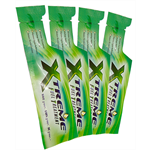 XFTUK Contact Information
Less Fuel – UK Importer and Shipping Depot and Lead Distributor of XFT
– Mark Dale
07528 753 577
North Yorkshire