XFT - Extreme Fuel treatment - UK Independant Results
Scroll down for some examples of 10% - 30% savings on fuel cost
Click on the Pictures from facebook to see the original posts
Great comments  from Paul, and Lee from West Yorkshire 4x4 Volunteers who are using XFT, Nick, an engine rebuilder, and Lee, who travels Scotland to Yorkshire.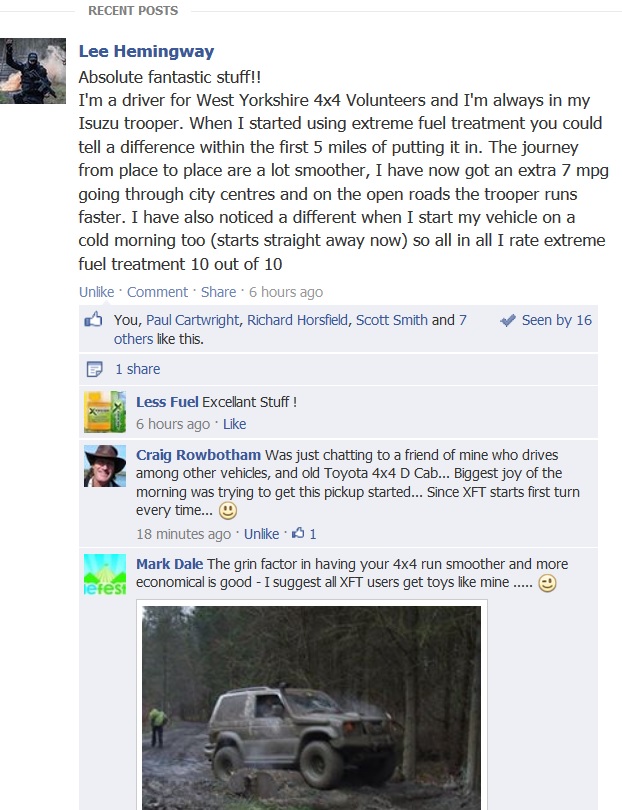 And a Jag goes from 12mpg to 20mpg !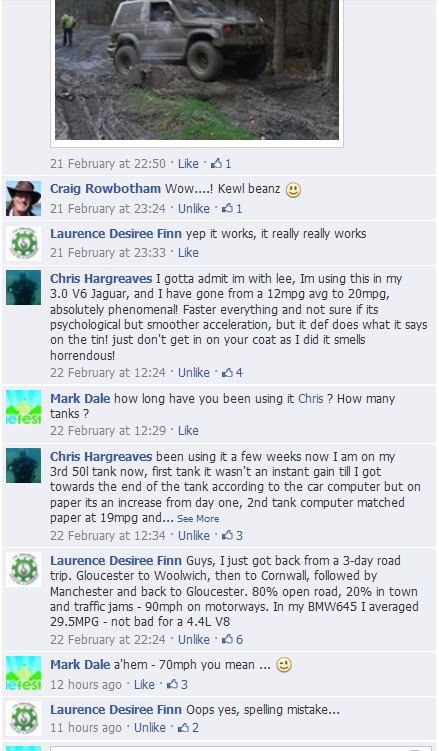 Some great results here in a Pajero 2.8 diesel turbo – after 2 tanks of using XFT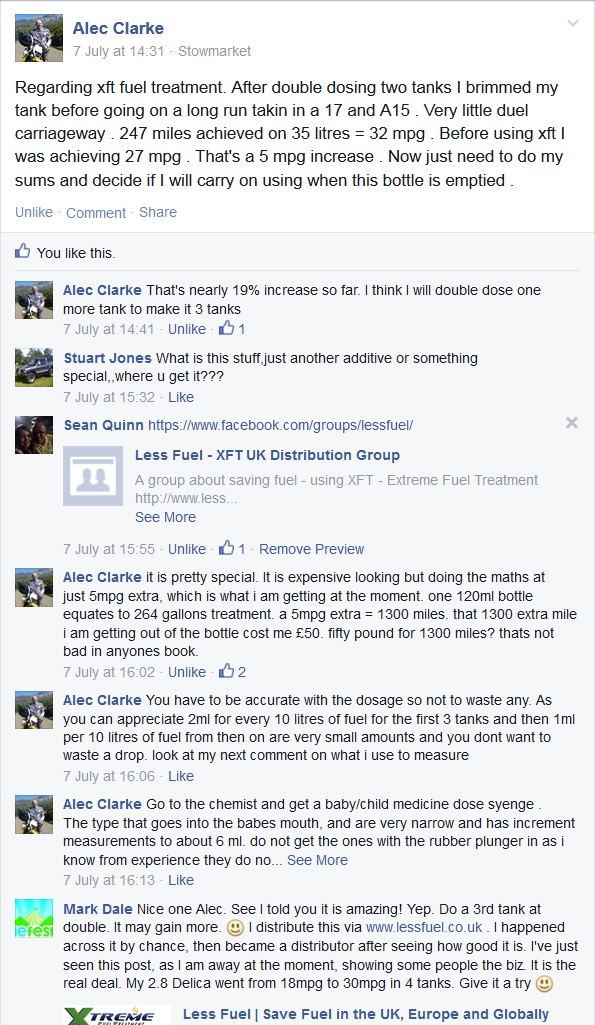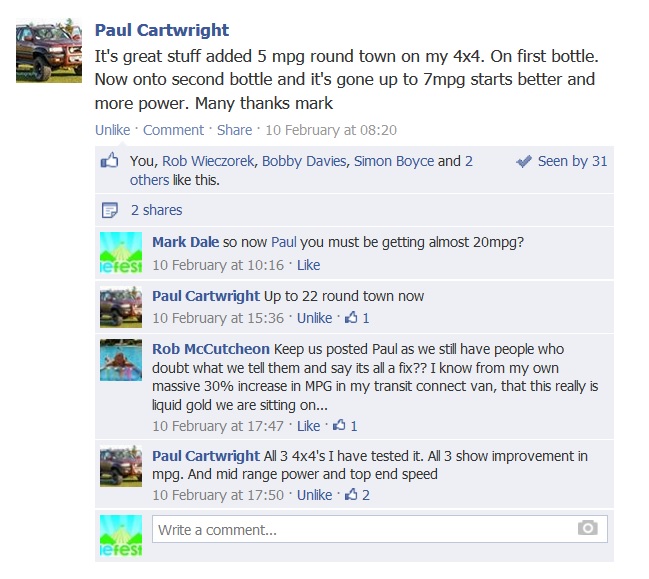 UK testing by Nick Dudley, an Engine Rebuilder by trade
A post by a Yorkshire weatherman – now living in Scotland ! – 20% gain in his MPG – Click the test on the post to  go to the full post on facebook.
His Weather Website is http://cravenweather.co.uk/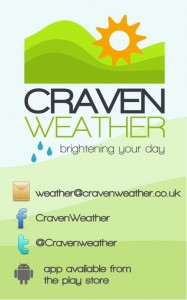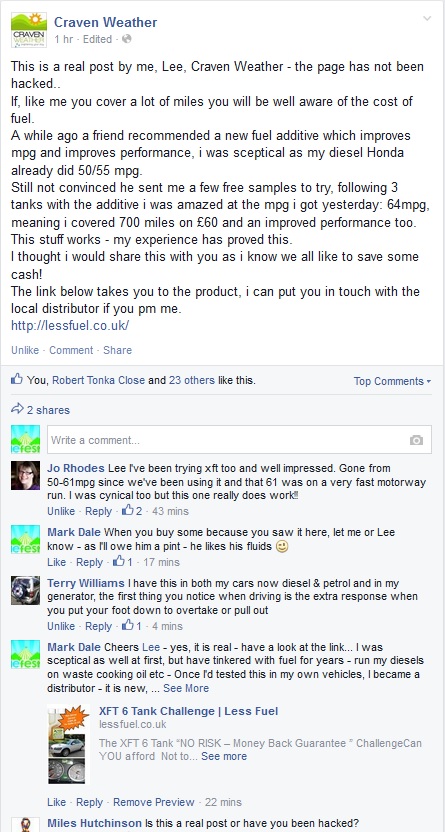 And also he posted on Highland Weather – here
A great, funny review from a 4x4 user – who thought it was a load of nonsense when he heard about XFT, and was ready to claim his money back, when doing a

6 tank Challenge –    do one here

– simply get a 120ml bottle, and do use it for 6 tanks – 1st 3 tanks at double dose (or more) to clean and kick -start the effects..  then 3 more tanks, checking your mpg.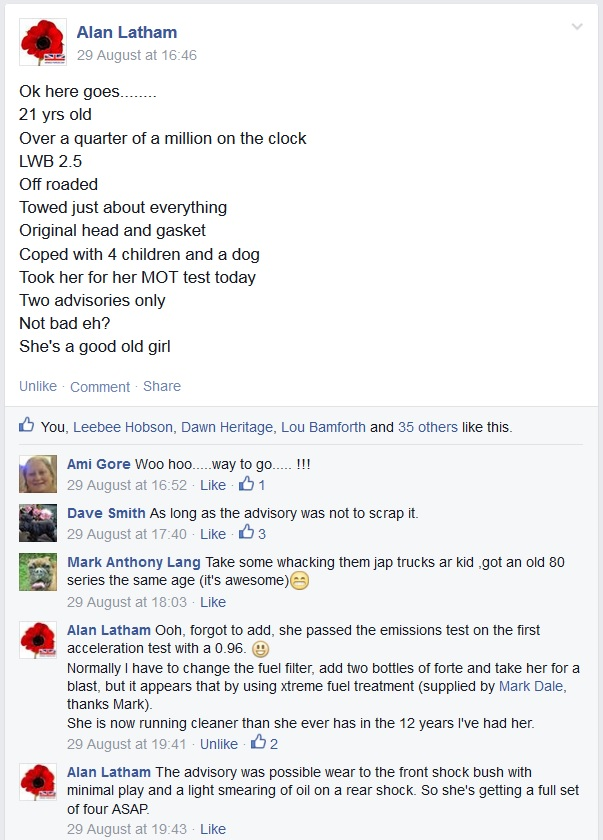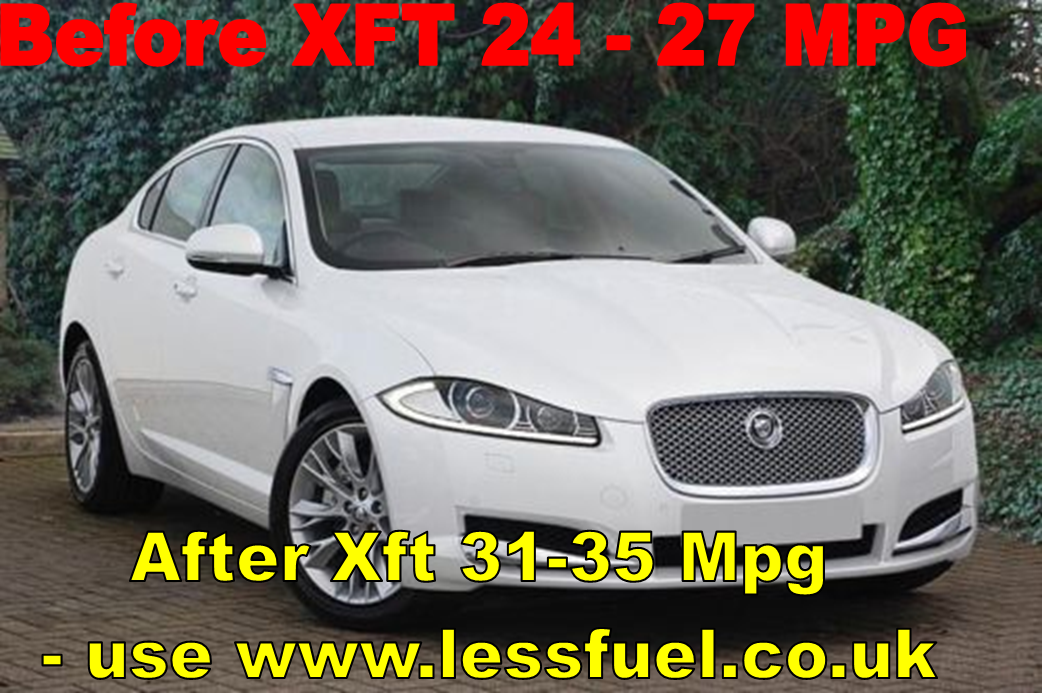 " Hi Mark,
Just thought I would drop you a line & let you know how we are getting on with Syntek
Last Thursday 13th November we drove from Bisley to Anfield Road Liverpool for a tour round the Everton stadium, a distance of 281 miles from our front door to the hotel. Our car is a four year old Jaguar XF – S 3 litre Deisel. We were on our 4th tank of the 6 x tank challenge.
During the trip to Liverpool we drove 287.7 miles at 35.28 MPG. On the return journey we were diverted due to traffic problems on the M6 & M25 so it was a longer journey of 255 miles at 31.25 MPG.
Prior to using syntek the Jag's fuel consumption varied between 24 & 27 MPG
Can you send me info on how to go about becoming a distributor?
Kind regards,
Robert "
Well just done a test with fuel additive. The one Mark Dale uses mine runs 40″ tyres and 5.1 diffs so economy if far from good far far from but I would never change a thing i Made it I love it !!! So put some in as stated on new application. Well I was suprised stright away more power quicker acceleration Loved that It was ok but now more responsive. Well worth it I done 200 mile round trip in it to a show and was getting 15 to gallion but now 17 to 19 well happy x2. Now more power more mpg well worth a try !!! Thank mark dale !!!